As part of the restoration of basilica Notre-Dame de la Daurade, the Toulouse town hall appealed for donations so that three new bells of the carillon can be cast in public.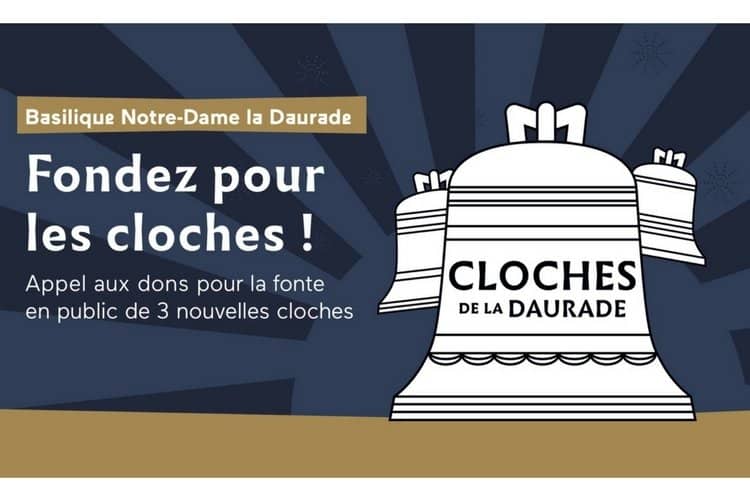 Thanks to the generosity of donors, the crowdfunding campaign has reached its goal. Therefore, on September 15, 2018, during the Heritage Days, the Paccard foundry will cast three new bells. This rare and exceptional event will take place in public on the Quai de la Daurade. Metal will be cast at night on Saturday, September 15. On Sunday 16th, the bells named Benoît, Péire Garona and Maria Dauratae will be taken out of their molds.
Once restored, the carillon of La Daurade will be able to play the air of La Toulousaine, a Toulouse hymn that inspired Claude Nougaro for his famous song Ô Toulouse.
The new bells of La Daurade
Names
Benoît, Péire Garona and Maria Dauratae
Notes
F#, C# and A#
Weights
115 kg, 225 kg and 52 kg
Engravings
On each bell, verses drawn from La Toulousaine will be engraved in Occitan language (please bare with my translation):
Close to you, the soul feels happy

I am proud of your academies,
Of monuments adorning our city,
Of your reputation and your poems

And everything here rejoices my heart